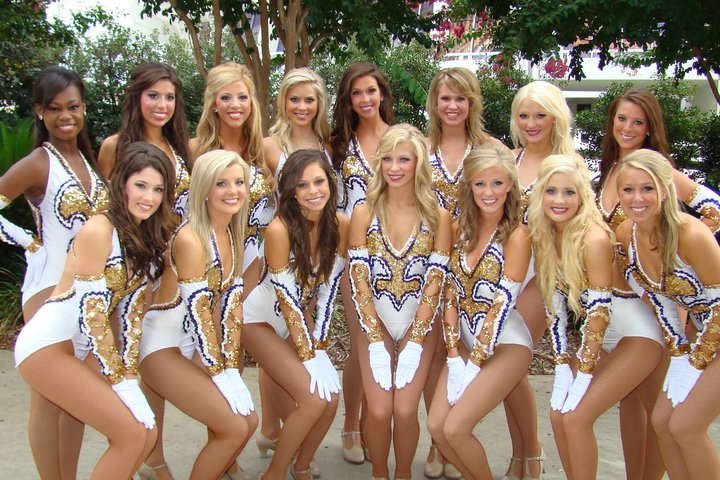 Top row (left to right): Trinity Joseph, Morgan Welsh, Jessica Baer (Asst. Captain), Hope Hanley, Charlotte Baker, Allison Stewart, Danielle Hardy (Captain). and Caroline Sexton. Bottom row/front (left to right): Courtney Labat, Sarah Stafford, Amanda Beau, Alexandra Carter, Abby Ward, Chelsea May, and Lauren Harpole.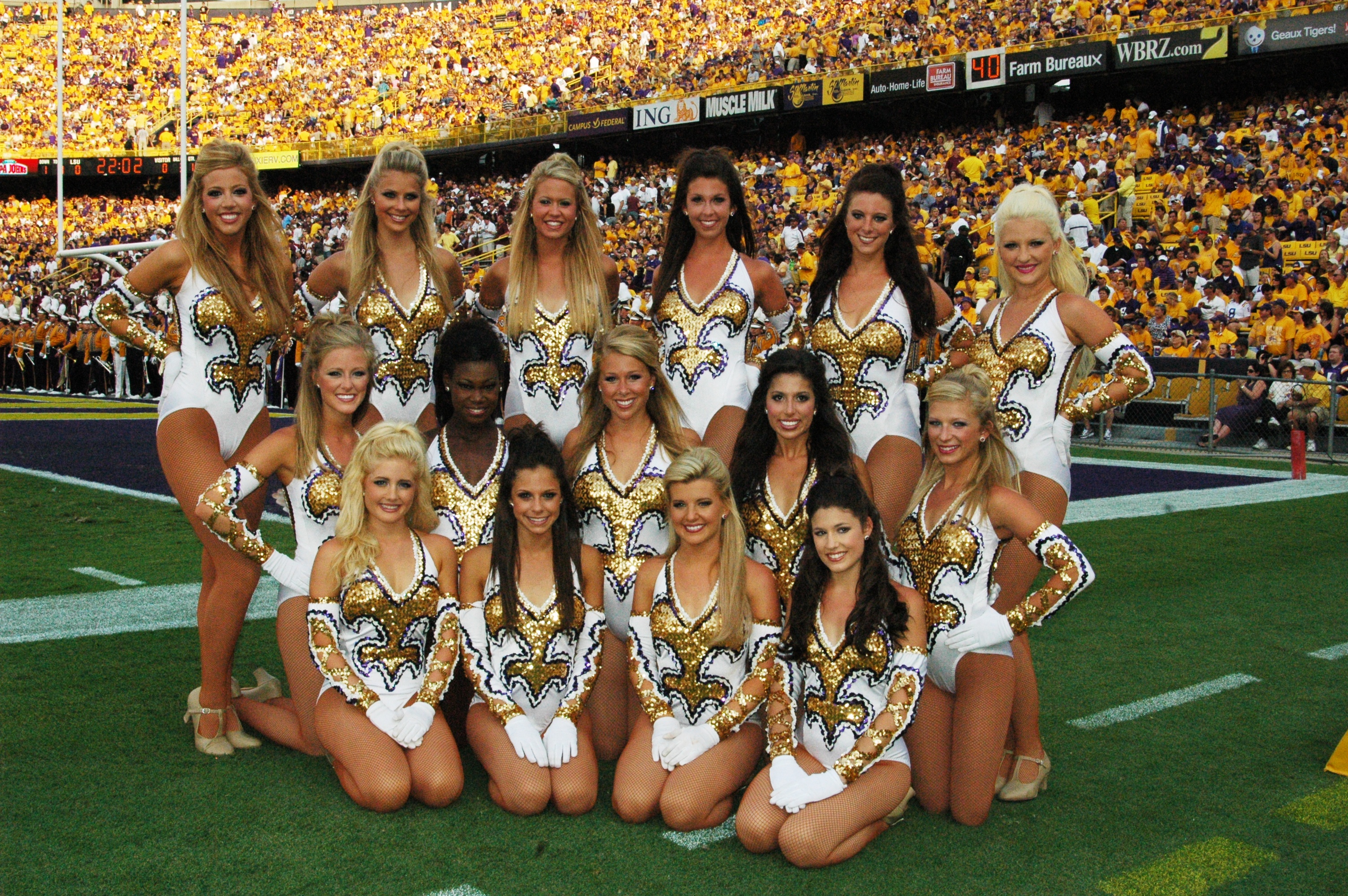 Meet the Golden Girls
Danielle Hardy (Captain)
Caroline
Jessica
Lauren
Courtney
Alexandra
Charlotte
Abby
Amanda
Chelsea
Sarah
Hope
Morgan
Trinity
Allison
Past Golden Girl Squads
2009-2010
2008-2009
2008-2009
2007-2008
2006-2007
2005-2006
The 2005 Golden Girls in the new Mike the Tiger cage
2004-2005
2003-2004
2002-2003
2002-2003 at the spring game
2001-2002
2000-2001
1999-2000
1998-99
1997-98
1996-97
1995-96
1994-95
1993-94
1992-93
1991-92
1990-91
1989-90
Action and Group shots
The Traditional March to the Stadium.
Future Appearances
The Golden Girls appear at all LSU Home Football games in Tiger Stadium in Baton Rouge, LA. Other appearances include Freshmen Convocation, Fall Fest, Homecoming pep rally, and our Tigerama Concert!

Tiger Band Practice is held Tuesday - Friday from 3:40 pm - 5:10 pm outside behind Kirby Smith dorm on The Golden Band from Tiger Land's practice field.
On LSU home game days, Tiger Band Rehearsal is held in the Indoor Football Facility. The public is welcome to attend these practices.
Before the Game starts, you can also attend The Golden Band from Tiger Land's "Parade to the Stadium" led by the LSU Drum Major and Golden Girls!
Typical Home Game Schedule

Links

Please let us know how you like the Golden Girls and their website! Thanks!!

Please sign our guestbook

View My Guestbook
Sign My Guestbook
This site is maintained by Buff Daniel and Danielle Hardy.